Tarot meanings completely free
Welcome to Tarot-Explained.com! Tarot-Explained has detailed interpretations of every tarot card, we go through their meanings and how they affect you! Everything here is completely free. Get started now by looking at the meanings of the cards, continue reading for an overview of Tarot or perhaps try a free tarot reading! I hope you enjoy your time at Tarot-Explained, and I sincerely hope the site helps you on your journey.
Meanings of tarot cards explained
An overview of tarot
Interactive tarot and psychic live chat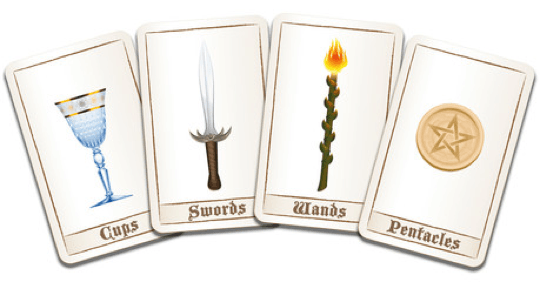 Top 5 Tarot Questions Answered
We'll run down the top 5 most commonly asked topics when it comes to tarot cards and reading. From love to relationships or wheter your grieiving a loved one, a psychic reader can help you find answers.
How Do I Get a Free Tarot Reading?
There are numerous free psychic sites online that you can go to for a free tarot reading. Although, if you want to guarantee a professional and insightful reading, you should stick to trusted and reliable free psychic websites, such as
Psychic Source
,
Keen
, or
Kasamba
.
DO YOU NEED SOME CLARITY ON A SITUATION RIGHT NOW?
To get your free tarot reading simply follow the link to one of these websites, sign up, choose your reader and pose your questions.
Go to our verified Psychic site, Kasamba.com.
Sign-up and select your psychic.
Submit your card details to enjoy 3 FREE Minutes.
How Long Has the Tarot Been Around?
The origin of the Tarot system of divination is not entirely clear. Records date back to the late-14th century and depict decks of tarot cards being used to play card games, just like regular playing cards. Historians think that the cards came to Europe from Egypt. In the mid 15th century, pictures on cards started appearing, but it wasn't until around the 1750s, however, that records show The Tarot being used as a divination tool. Since then, millions of people worldwide have consulted The Tarot for guidance and insight.
How Do I Learn How to Read the Tarot?
There is no right or wrong way, to practice divination from Tarot. There are established ways and certain universal rules that you can take and apply to your own readings. So, if you want to start now, shuffle your cards, place a card each into the past, present and future positions, then look up their meanings in the
card meanings section
. That's a quick simple spread. You should first look into what the cards mean, and then how they connect with each other. Use our resources here at Tarot-explained.com to guide you through your tarot journey.
Can Everyone Learn the Tarot?
Yes! Anyone can learn the Tarot. Although, even though this is the case, it doesn't mean that all of us can be good at reading the cards. The type of tarot reading can depend on a few things, one of which is the level of clairvoyance of the reader, and his or her own preferred way of reading. So, if you have not developed your powers of extrasensory perception, your reading could well be rather different from one done by an experienced psychic.
What Is Tarot?
Tarot is a complex form of divination. The reader uses the 78 tarot cards to decode the message presented; be it the future, the past, or life choices. These 78 cards are made up of The
Major Arcana
and four suits from the Minor Arcana -
Cups
,
Swords
,
Wands
, and
Pentacles
. There are many ways to interpret Tarot cards. As well as this, there are many spreads (ways to lay the cards), which can deal with all sorts of different situations. Tarot is both an eclectic and deep system of divination. Tarot-Explained.com will teach you all about Tarot, so if you're just getting started, then this is the perfect place!